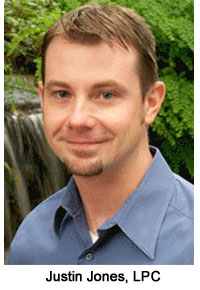 I have been providing counseling services to adults, adolescents and children at the Healing Heart Counseling Center since 2005 as a Counselor intern and now as a Licensed Professional Counselor. I provide individual, marital & family counseling.

I have experience in several of the mental health fields. I've worked with chronically mentally ill adults in an inpatient hospital setting and intensive out-patient therapy. I have provided group and individual therapy. I have also provided inpatient didactic therapy groups focusing on coping and stress relief skills.

I worked for two years at an outpatient mental health center with children and teenagers who struggled with depression, ADHD, bipolar disorder, learning disabilities, conduct disorders and oppositional defiance disorder.

I have also worked with opiate dependent clients at a local medical clinic for approximately a year and a half. I've worked with clients concerning addiction, relapse prevention, poly-substance abuse, stress relief as well as treatment for depression and anxiety.

I have been actively involved in my church, Christian Center since 1999. I've enjoyed working with the youth and the youth band. My interests and hobbies include cars, hot rods, racing, remodeling, movies, video games and LSU football. I enjoy fellowship with and serving others.
Areas of practice:
Depression
Anxiety Disorder
ADHD
Bipolar Disorder
Learning Disabilities
Conduct Disorder
Clients served:
Children
Adolescents
Adults
Education:
Louisiana State University – Shreveport, LA, Bachelor of Science in Psychology, 1997.
Louisiana Tech University, Ruston, LA, Master of Arts in General Counseling, 2003, Summa cum laude.
Licensure:
Licensed Professional Counselor in Louisiana
Professional Membership:
Member of Louisiana Counseling Association (LCA)
Member of Louisiana Association for Spiritual, Religious and Ethical
Values (LASERVIC), a division of LCA
Member of Christian Counselors of Northwest Louisiana (CCNL)
Insurance: